Aesthetic Clinic – Check out our new website!!
Here at The Aesthetic Clinic we have been working very hard over the past few months to bring to you the new and improved, mobile friendly www.theaestheticclinic.com !!
It is brimming with information about all the treatments that Aesthetic Clinic offer, helpful FAQ's, testimonies from patients, and introduces you to our amazing practitioners so that you can be confident that you are in safe hands!!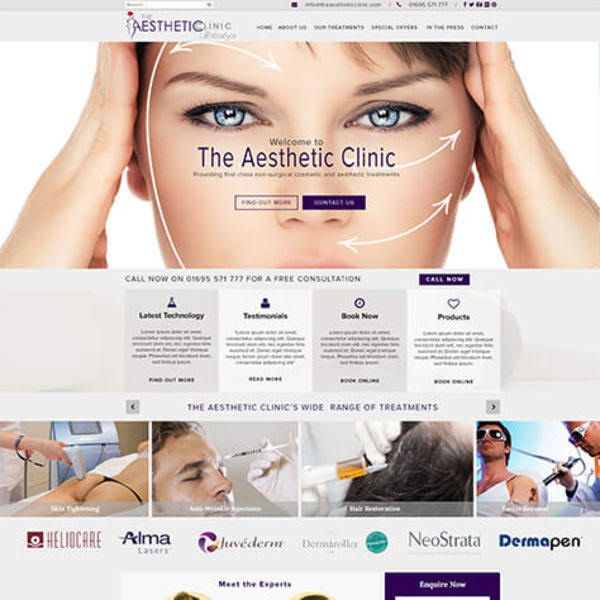 The team at The Aesthetic Clinic will be updating it regularly with special offers and discounts, and bringing you up to date news about any new treatments or procedures that we will be offering!
So take a look- you can even use our online booking facility to choose appointments convenient to you, or send us a message through the site and we will get back to you regarding your queries!!
Of course, if you prefer the more personal touch, you can still call us on 01695 571777 or call into the clinic with your queries or to book appointments and we will be more than happy to help!!
Here at The Aesthetic Clinic we want to help every person in our region, Ormskirk, Aughton, Southport, Liverpool, Preston, Skelmersdale, Wigan…all over Lancashire and Merseyside, to be confident in their own skin!!