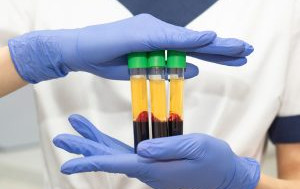 Treatment Detail
Platelet Rich Plasma (PRP) has established itself to be effective as a medical treatment modality in the speciality fields of oral surgery, sports medicine, orthopaedics and cosmetic aesthetics.
Also termed 'The Vampire Facelift' this procedure is safe, reliable and easy to perform.
How does PRP work?
A small amount of blood is drawn from the individual into a sterile tube in exactly the same manner as a standard blood sample. The tube containing the blood is placed into a centrifuge and spun to separate the plasma and platelets from the other blood components. After a few minutes the plasma and concentrated platelets are removed from the sample tube and re-introduced to the individual in the desired areas.
It activates skin stem cells and fibroblasts to release collagen alongside activating fat cells to restore strength and plumpness to the skins matrix.
What parts of the body can be treated?
Areas commonly treated include:
• eyes
• face
• neck
• dѐcolletage
• hands and arms
• scars
• stretch marks
Because the platelets are produced from the individuals own blood there is no risk of rejection or disease transmission. Research and clinical data show PRP is very safe with minimal risk of adverse reactions or complications. Improvement of skin texture and tone are noticeable within 3 weeks. Full collagen regeneration takes up to 3 months.
How many treatments are needed?
It is recommended to have no more than 3 treatments per year with a minimum of 8 weeks between each session.