Protect, Prevent, and Preserve!!
As we age, our skin becomes exposed to external factors, and whilst we all love a "healthy glow", a natural tan from the sun can be detrimental to our skin.
Here at The Aesthetic Clinic, we will use our brand new Observ 520, diagnostic, and clinical photography system during your complimentary consultation, to give you a full in-depth skin analysis using different photographic techniques and look at any damage you have sustained over time.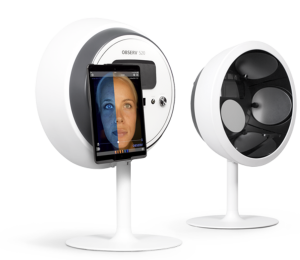 This in-depth analysis  gives us all the information that we need to advise you on an appropriate course of treatment. For instance, our amazing Photo Rejuvenation treatment will banish any age spots and significantly reduce any sun damage that you may have incurred!
Don't forget though, whilst we can help combat the damage already caused, prevention is the key to beautiful skin, and we highly recommend the use of Helliocare SPF50 to completely protect your skin from the suns harmful rays! This is available to buy from ourselves for just £25, and is perfect for every day use before, during, and after treatments!
Call us on 01695 571777 or visit our website www.theaestheticclinic.com to book your free consultation.
We want to help every person in our region, Ormskirk, Aughton, Southport, Liverpool, Preston, Skelmersdale, Wigan…all over Lancashire and Merseyside, to feel confident in their own skin!!