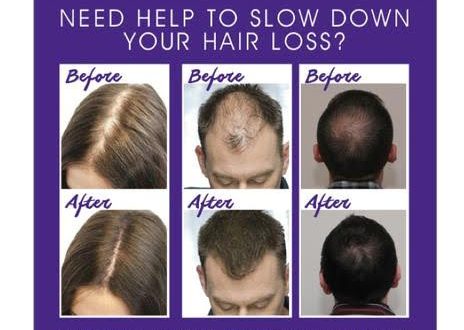 Hair Loss? Let Us Restore Your Hair & Confidence!
Hair loss can cause major problems with confidence and self esteem for both men and women alike….It can occur at any time of life, and for a number of different reasons!
For general common hair loss and thinning we offer a combination of treatments to help promote new hair growth and to strengthen and thicken current hair..PLATELET RICH PLASMA and MESOTHERAPY treatments combined have shown to give excellent results and are 100% safe and non surgical!!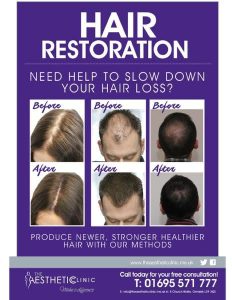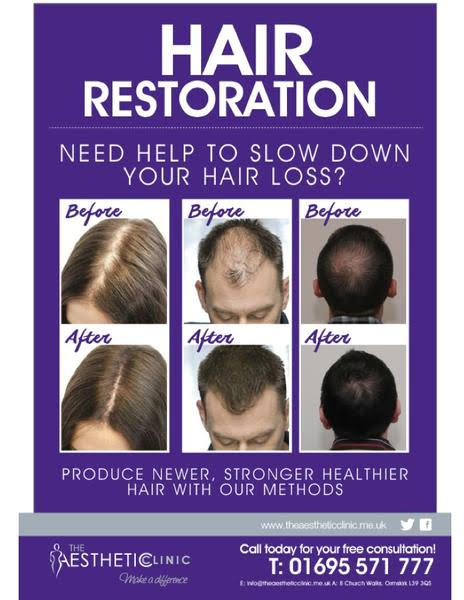 Hair loss can make a person feel much older than their years, but with our help, you could turn back the clock and keep hold of your youthful style for much longer!
So dont let thinning hair, or hair loss damage your self esteem, let us help restore your hair and your confidence!!
Call us on 01695 571777 or visit here to book your free consultation.
We want to help every person in our region, Ormskirk, Aughton, Southport, Liverpool, Preston, Skelmersdale, Wigan..all over Lancashire and Merseyside, to be confident in their own skin!!