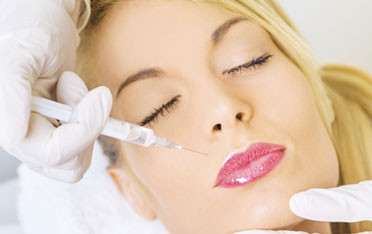 Treatment Detail
Dermal fillers can be utilized to improve, restore and rebuild in various areas of the face. The natural process of ageing includes volume tissue loss, skin laxity, reduction of fat cells, loss of moisture and reduced collagen production all of which can be greatly improved with the use of dermal fillers.
Collagen and elastin fibres break down with age resulting in deep lines and folds, sagging effects and loss of dynamic contours.
Dermal fillers can replace lost volume and contour shape in the:
• Mid face cheek and cheekbone area
• Marionette/jowl area
• Nose bridge/shaping/straighteningOther areas that can be treated include chin re-balancing, temporal hollowing, scar improvement, tear trough and eyebrow sculpting/lifting.Treatments involving dermal fillers are very individual and tailored to the patient following a thorough assessment and evaluation done in the consultation.
Aesthetic results from dermal fillers can vary as individuals can break down the products at different rates for different reasons including age, medical conditions and varying body metabolisms. The average individual will maintain aesthetic results from dermal fillers for an average of 8-18 months.
Lip Augmentation/Enhancement
Research tells us that certain characteristics increasingly identified with lips we consider beautiful includes natural looking fullness, well defined borders and a soft smooth appearance.
As we age the lips tend to become thinner, flatter and the loss and lengthening of the philtrum (area between nose and lips) becomes noticeable. These effects can be extremely ageing, especially to the female face therefore maintenance of the lips as a feature is greatly recommended. Enhancing upper and lower lips adds a natural looking fullness and balance to the body of the lip whilst placing filler in the border of the lip provides a crisp, well defined shape that improves contour and definition.
Dermal filler in the lips will improve texture and surrounding fine lines, resulting in softer, smoother looking lips with collagen stimulation to keep lips looking fuller for longer.